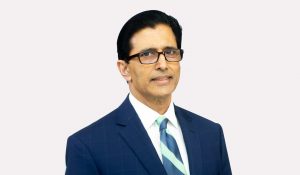 ARH Cardiovascular & Thoracic Associates and Hazard ARH Regional Medical Center welcome Surya R. Kumar, MD, to their medical staff.
Dr. Kumar completed his thoracic surgery residency at SUNY Downstate Medical School & Health Sciences Center in Brooklyn, NY and following that a endovascular surgery fellowship at the Arizona Heart Hospital and Institute in Phoenix, Ariz.  Prior to that, he completed a vascular surgery fellowship at Baptist Memorial Hospital in Memphis, Tenn. and trauma/surgical critical care fellowship at North Shore University Hospital/Cornell University Medical College in Manhasset, N.Y.  His general surgery residency was at an affiliate of Cornell University Medical College in New York, N.Y.
Prior to joining the Hazard ARH medical team, Dr. Kumar was the attending cardiothoracic surgeon at Penn State University/St. Joseph Medical Center in Reading, Penn.
As a thoracic surgeon, Dr. Kumar specializes in surgical procedures inside the thorax (the chest), which may involve the heart, lungs, esophagus and other organs in the chest.
"We are excited to welcome Dr. Kumar to our medical staff," said Dan Stone, Hazard ARH Community CEO. "We are pleased to offer high-quality healthcare services by exceptional providers such as Dr. Kumar.  His thoracic surgical expertise and compassionate care will be a great benefit to Perry County and surrounding communities."
Dr. Kumar is accepting new patients at ARH Cardiovascular & Thoracic Associates located at 210 Black Gold Boulevard, Suite 210 in Hazard, Ky. For more information or to schedule an appointment, call 606-487-7000.