A Message from President and CEO Joe Grossman: We Are One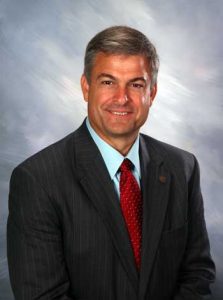 I know I am not alone when I say that I struggle to make sense of the many things that have challenged us so far in 2020. In healthcare, we are fighting to keep people alive, often battling an enemy we cannot see, and one that can change how it presents itself right before our eyes.
Our ARH healthcare workers spanning across two states have worked together as one solid team to protect all of our patients and communities from the harm and devastation COVID-19 has caused in so many communities across the country.
Similar to what has been seen across the country over the last few months; many of our patients have been separated from their loved ones by a virus that shows no mercy. The kindness and compassion of our healthcare providers has shined as they have immediately stepped in to not only provide care, but also comfort to these patients and their families during these unprecedented times.
Sadly, in the midst of this new terrible pandemic, the irony we find ourselves in is that we continue to fight the familiar enemy – racism. It shows no mercy, takes the breath away of precious life, and leaves its victims feeling scared and alone.
While it is so hard to understand, one thing is for certain – the deplorable acts of racism must come to an end. We can be better than this.  Organizational mission statements, purposeful values, and a vision for a better future matter not if we cannot love one another.
Within Appalachian Regional Healthcare – a system of 13 hospitals, in two states, and employing over 6,000 people – we recognize and respect the diverseness of our team. Each member is active in our communities and an integral part of our Appalachian culture.  Our TEAM comprises multiple countries, numerous cultures and many languages.  At ARH we value and respect our differences and together embrace one common goal – to provide the best care in the safest environment possible for EVERY patient who entrusts us to their care.
We are Appalachian Regional Healthcare. We believe WE ARE ONE.  All of us.