New Urology Practice Opens in Middlesboro

Appalachian Regional Healthcare (ARH) is pleased to announce the opening of its urology clinic—ARH Specialty Associates located at 3602 West Cumberland Avenue, Suite B-102, in Middlesboro, Ky.
Board certified urologist Seymour Kilstein, DO, and Brandon Williams, APRN, care for patients with adrenal disorders, bladder cancer, BPH, erectile dysfunction, incontinence, infertility, kidney obstruction, low testosterone, renal cancer, testicular cancer, testicular pan/masses and urinary outlet obstruction. He also specializes in treating and preventing kidney stones.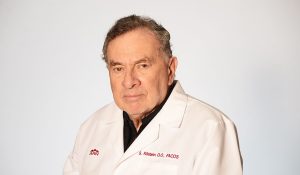 Kilstein completed his Doctor of Osteopathic Medicine at the Philadelphia College of Osteopathic Medicine in Philadelphia, Penn.  He completed a fellowship in urology at the Albert Einstein Medical Center in Philadelphia, Penn.  Kilstein worked in Cleveland Clinic for two years and had a 30-year private practice in Lancaster, Penn. before joining Appalachian Regional Healthcare.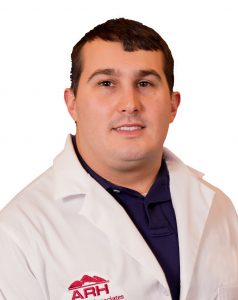 Williams completed his Master of Science in Nursing and Bachelor of Science in Nursing from Lincoln Memorial University in Harrogate, Tn.
"We are pleased to open a urology clinic in Middlesboro," said Michael Slusher, Middlesboro ARH Community CEO. "Dr. Kilstein and Brandon Williams provide quality urology services in a compassionate manner to their patients."
Kilstein and Williams are accepting new patients. Call the ARH Specialty Associates – Middlesboro at 606-242-1577 to schedule an appointment.