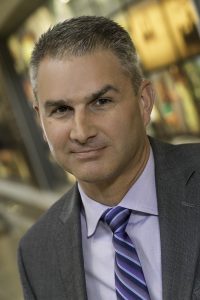 August 04, 2021
Appalachian Regional Healthcare (ARH) has appointed Byron Gabbard to the position of Executive Vice President Financial Operations for the multi-hospital healthcare system.
Gabbard received a Bachelor of Science in health care administration, from Eastern Kentucky University in Richmond, Ky. and completed his Master of Business Administration from Morehead State University in Morehead, Ky.
"Byron brings over 18 years of finance experience to the VP position," said ARH President and CEO Hollie Harris Phillips. "With his vast experience in finance management and long-term financial planning, ARH will continue to thrive and grow under his leadership."
Prior to joining ARH, Gabbard was the associate vice president of finance for UK HealthCare in Lexington where he provided financial insight and guidance in support of key executive and physician leadership across the health care system including active participation into enterprise strategy. His most recent span involved strategic management of hospital and ambulatory system finance including supply chain, decision support, data analytics, budget, capital allocation and the long-term financial planning activities for the academic healthcare system.
"ARH plays a critical role within the healthcare delivery model of the communities and regions we serve," said Gabbard. "I am excited about the opportunity to support our long standing mission of providing high quality health care services close to home while helping advance the health system to better meet the needs of our patients and service areas moving forward."