Appalachian Regional Healthcare announces appointment of new Community CEO at Morgan County ARH Hospital
Appalachian Regional Healthcare (ARH) has named Katherine Carter as the new Community CEO to lead its 25-bed critical access hospital in Morgan County.  Carter, a native of Pike County, will officially assume her duties at the Morgan County ARH Hospital in West Liberty, Ky., on October 5.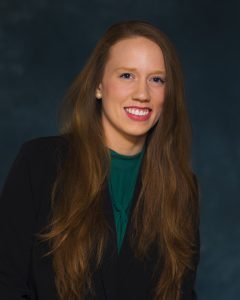 Carter brings four years of executive healthcare experience to the position, having served in multiple leadership roles within ARH where she facilitated recruitment and contract negotiation with providers and provided oversight for clinics, dietary, laboratory, materials management, radiology, speech therapy, occupational therapy and physical therapy while in her role as assistant administrator at Whitesburg ARH Hospital. Most recently, Carter served ARH as the Big Sandy Region Clinic Administrator, where she managed operations of 17 clinic entities, comprised of 11 specialties and over 70 providers.
Carter completed a master's degree in health administration from the University of South Carolina in Columbia, SC and a bachelor's degree in biology from the University of Louisville in Louisville, Ky.
"We are pleased to have Katherine lead the ARH team at Morgan County," said Joe Grossman, ARH President and CEO.  "Her familiarity with ARH, extensive experience and commitment to providing quality care to the people of Central Appalachia will serve her well as she moves Morgan County ARH forward."
Carter is a member of the American College of Healthcare Executives (ACHE) and the Healthcare Financial Management Association (HFMA).
"I am thrilled for this opportunity to serve as Community CEO of Morgan County ARH; and I look forward to engaging with the community to build strong partnerships and to ensure opportunities for improved health and well-being in Morgan County and the surrounding areas," Carter stated. "As you get to know me, you will learn that I'm a true believer in the value of a healthy environment with prevention being the best medicine."