Branham Named Assistant Administratorat Morgan County ARH Hospital
Morgan County ARH Hospital welcomes Mitchell Todd Branham as their new Assistant Administrator. Branham will work closely with Community CEO Katherine Carter to lead Morgan County ARH.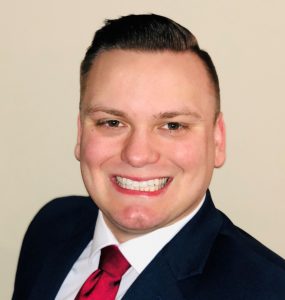 Branham, a Pikeville, Ky. native, brings his expertise with revenue cycle, process improvement, quality improvement, public health contracts, program management and healthcare economics to Morgan County ARH.
Branham received a Bachelor of Science in Public Health from Eastern Kentucky University in Richmond, Ky. and a Master's of Health Administration from the University of Cincinnati in Cincinnati, Ohio.
Prior to joining Morgan County ARH Hospital, Branham was an executive in revenue cycle administration at University of Louisville Health.   In this role, Branham conducted research, collected key metrics and distributed data findings to the organization.
"I am so pleased to have Todd join our Morgan County ARH team," said Carter.  "His expertise and commitment to quality improvement and the patient experience will be a great service to our hospital and community."
Branham stated: "I am grateful and excited for this opportunity to serve the people of Morgan County. My main goal is to improve the health of the community we serve while being compassionate and respectful to all. We can achieve this goal, via improving access to care at a value to our patients."