Children with diabetes – National Diabetes Month
November is National Diabetes Month, a time when communities across the country team up to bring attention to diabetes. This year's focus is on taking care of youth who have diabetes.
Diabetes is one of the most common chronic conditions in school-age youth in the United States. Diabetes is a disorder in how the body uses glucose, a sugar that serves as the body's fuel. In Type 1 diabetes, the body does not make insulin, a hormone that triggers cells throughout the body to take up glucose from blood. In Type 2 diabetes—the most common type—the body doesn't make or use insulin well. Both types can lead to heart, kidney, nerve and eye diseases over time.
As a parent of a child who has diabetes, it is important to develop a plan to manage his or her diabetes.
"Regardless of your child's age, develop a plan with a healthcare provider to manage your child's diabetes," said Meagan Aiken, MD, ARH pediatrician. "By staying focused on the plan every day, you will insure your child maintains a healthy glucose level."
According to the National Institutes of Health, there are specific ways you can help your child manage diabetes.
Manage blood glucose levels. Make sure your child or teen takes their medicines as prescribed, at the right time, and the right dose—even when they feel good or have reached their blood glucose, blood pressure and cholesterol goals.
Encourage healthy habits. Follow a healthy eating plan (especially if your youth is taking insulin), get enough sleep and aim for regular physical activity. Youth with type 1 diabetes should also check their blood glucose levels before, during or after physical activity.
Stay prepared for emergencies. A basic "go-kit" could include medical supplies and equipment (at least a week's worth), emergency and health care professional contact lists, a medication list, including doses and dosing schedules and an allergy list.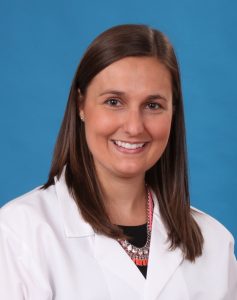 Dr. Aiken recommends that parents also look out for their child's mental health.
"Children may not want to talk about feeling anxious about their diabetes with parents," shared Dr. Aiken. "Encourage your child to connect with other youth who have diabetes. This type of support will be helpful for their mental health and enable them to see that they are not alone on this journey."
For more information on diabetes, go to www.niddk.nih.gov. If you need a healthcare provider to help you develop a plan to manage your child's diabetes, go to www.arh.org.