Hanks Named Assistant Administrator at Whitesburg ARH Hospital
Whitesburg ARH Hospital welcomes Gavin Hanks as their new assistant administrator. Hanks will work closely with Community CEO Dena Sparkman to lead Whitesburg ARH.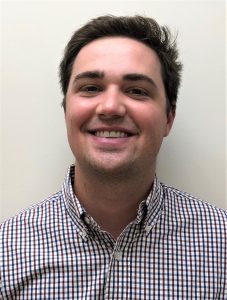 Hanks, a Pulaski, Virginia native, officially assumed his duties at Whitesburg ARH on October 19.
Hanks received a Bachelor of Arts in global public health and a Master's of public health from the University of Virginia, in Charlottesville, Va. Hanks is completing a Master's of business at Radford University in Radford, Va.
Prior to joining Whitesburg ARH Hospital, Hanks was a researcher at the University of Virginia, Department of Medicine in Charlottesville, Va.  In this role, Hanks collaborated on a project to determine the feasibility of placing a medical clinic in an underserved area and conducted research to obtain data from the area of interest in order to gain an understanding of the population.
"I am so pleased to have Gavin join the Whitesburg ARH team," said Sparkman.  "His expertise and leadership experience along with his commitment to the patient experience will be a great service to our hospital and community."
Hanks said he looks forward to being a part of the Whitesburg ARH team.
"I am incredibly excited for this opportunity," Hanks said. "ARH is a great organization filled with talented people, and I am thankful to join the team."