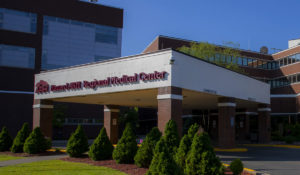 Looking for a rewarding career in healthcare? Hazard ARH and Beckley ARH Hospitals invite you to their Drive-Thru Career Fairs. Hazard ARH to hold their event on Friday, August 28 from 9 a.m. to 4 p.m. at 100 Airport Gardens Road in Hazard. Beckley ARH to hold its event on Tuesday, September 1, from 9 a.m. to 4 p.m. at the Beckley-Raleigh County Convention Center at 200 Armory Drive in Beckley.
You will do your best work at Appalachian Regional Healthcare, where every member is crucial to providing compassionate care to the community. Hazard ARH is currently seeking RNs, LPNs, Nursing Aides, Personal Care Aides, Environmental Services Aides and MORE. Beckley ARH is currently seeking RNs, LPNs, Nursing Aides, Environmental Services Aides, Kitchen and Cafeteria Helpers and MORE. Ask about ARH NEW Non-Benefitted Nursing Aide Pay Rates!
In addition to competitive salaries and doing work that really makes a difference in your community, ARH offers comprehensive benefits including health, dental and vision; short- and long-term disability; life Insurance, retirement, educational assistance and more. Prior to the career fairs, job seekers should apply for ARH positions online at www.arhcareers.org.
Those attending the Drive-Thru Career Fair will have an on-site interview with ARH managers and recruiters, so come prepared. There will even be same day job offers. Please keep in mind that ARH follows CDC requirements of social distancing and mask wearing. If you have any questions, email us at careers@arh.org or call 606-438-2746.