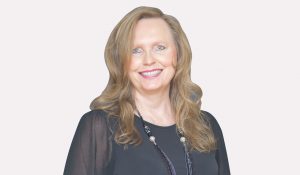 On April 19, ARH Retail Pharmacy opened its doors to the Prestonsburg community. The new pharmacy, which is across the street from Highlands ARH Regional Medical Center, is located next to ARH Hometown Family Care Clinic at 4845 KY Route 321 in Prestonsburg.
ARH Retail Pharmacy is happy to welcome local and experienced Pharmacist Trish Patrick Johnson back to the Floyd County area.  "Trish has nearly 30 years of pharmacy expertise," shared Dr. Jeffrey Akers, ARH System Director of Pharmacy. "Patient care is her number one priority, and we are excited to have her join the ARH Pharmacy team in Floyd County."
ARH Retail Pharmacy has a convenient drive-thru window and offers free local delivery.  The pharmacy also offers numerous immunizations including flu, pneumonia, shingles, and hepatitis.  The experienced and caring pharmacy team also provides medication counseling and medication therapy management services.
"Transferring your prescriptions is easy!  Please call the pharmacy for assistance.  We want to make the prescription process as easy and quick as possible for our patients.  Our free local delivery service is very beneficial to our homebound patients, and we encourage all customers to take advantage of this service.  We accept most prescription insurance plans and offer competitive pricing," stated Johnson.
ARH Retail Pharmacy is open 9 a.m. – 5:30 p.m., Monday through Friday. For questions or to transfer prescriptions, call 606-889-6405.