First Newborn of 2021 Arrives at Hazard ARH

Hazard ARH Regional Medical Center welcomed its first newborn of the new year born on January 1, 2021.
At 1:21 a.m., Waylin David Cooper was delivered by Dr. Robin Whitaker at Hazard ARH Regional Medical Center.  He weighed 7 pounds and 9.2 ounces, and was 18 inches long. Mother is Patricia Baker and grandmother is Jesse Noble. The family resides in Jackson, Ky.
As the first baby born at Hazard ARH in 2021, the hospital gave Waylin and his family a large, baby bathtub full of items every baby needs including a baby monitor.
Baker and family say the care they received from the doctor and nurses was excellent.  "It was around 10 p.m. when I went into labor and shortly after I told my mother it was time to travel to Hazard ARH," Baker shared. "Once we arrived at the hospital, the nurses gave me excellent care. My baby boy came quickly and naturally as the ARH nurses coached me throughout labor. They were all great!"
According to Baker, Waylin is her first baby boy as she has three daughters ages 8, 3 and 2.
Hazard ARH Regional Medical Center offers private labor-delivery-recovery rooms with private baths in a home-like atmosphere where the focus is on a family-centered birthing experience. Once the baby is born, the hospital offers rooming in for parents and baby to enhance newborn teaching with a newborn nursery nurse available and dedicated to this service 24 hours a day.
"Location, comfort and hospitality supported by a team of highly experienced physicians and nurses are important when selecting an environment to give birth," said Angie Thomas, OB Nurse Manager at Hazard ARH.  "You can trust the Hazard ARH OB team to provide compassionate and individualized patient care."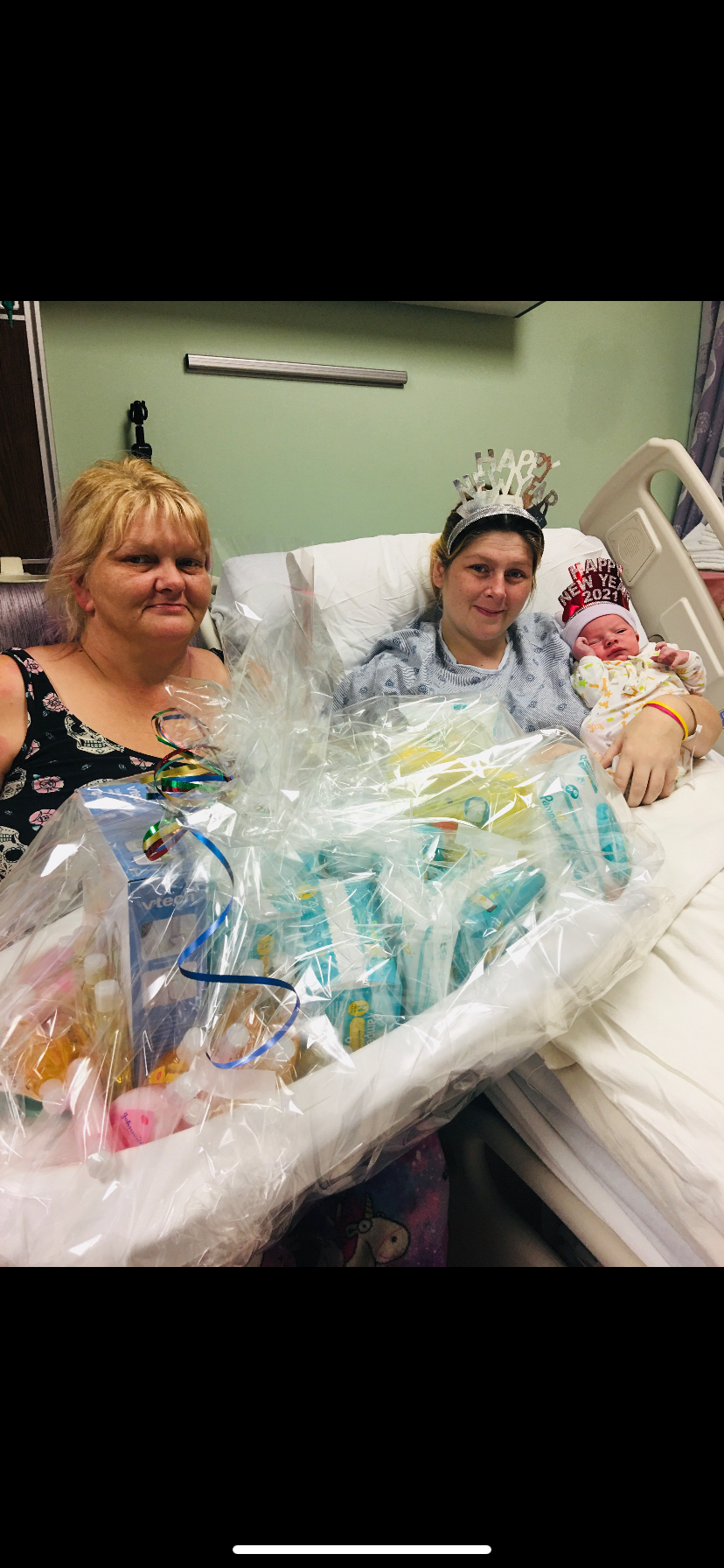 In celebration of the first newborn of 2021, Hazard ARH Regional Medical Center gave baby Waylin and his mother Patricia Baker and grandmother Jesse Noble a large baby bathtub filled with baby gifts, including a baby monitor and a large gift basket filled with many baby items.