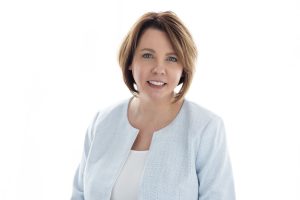 September 29, 2021
Herald appointed to Vice President of Benefits and Wellness for ARH
Appalachian Regional Healthcare (ARH) recently announced the appointment of Tiffany Herald, PharmD, as Vice President of Benefits and Wellness where she will work with all employee benefit and wellness plans for the organization.
Herald joined ARH 20 years ago and has worked as a Clinical Pharmacist at Hazard ARH Regional Medical Center, Managed Care Pharmacist with the ARH Health Plan, and most recently as Revenue Cycle Pharmacist.
"Tiffany has accomplished great things in her various roles at ARH, and her dedication and commitment to ARH are exhibited in all of her achievements," said Hollie Phillips, ARHPresident and CEO.  "Now she will be bringing her clinical and benefits expertise to System HR and lead the coordination of benefit offerings which will provide exceptional health, wellness, benefits and perks to our ARH Team Members."
Herald did her pre-pharmacy studies at Hazard Community and Technical College, then continued on at the University of Kentucky where she earned her Doctor of Pharmacy degree in 2001. She is a member of the Kentucky Society of Health-System Pharmacists and the American Society of Health-System Pharmacists.
"I am delighted to join our Human Resources team in this role. The people of ARH are my family and I look forward to optimizing the benefit offerings, as well as promoting the wellness of our workforce."