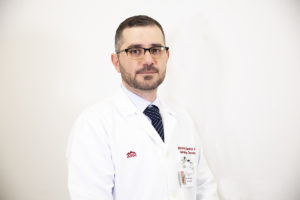 September 9, 2021
According to the American Cancer Society, prostate cancer is the second leading cause of cancer death in American men, behind lung cancer. About one man in 41 will die of prostate cancer.
This year the American Cancer Society has estimated there will be about 248,530 new cases of prostate cancer and about 34,130 deaths from prostate cancer in the United States.
"Prostate cancer is rare in men younger than 40, but the chance of having prostate cancer increases significantly after age 50, especially in African American men or those with a family history of prostate cancer," explained ARH Oncologist Mohamed Shanshal, MD.
The American Cancer Society recommends these screening guidelines: