Pain Management Specialist Joins Hazard ARH Medical Staff
Hazard ARH Regional Medical Center is pleased to welcome David A. Weber, MD to its medical staff.  Dr. Weber specializes in the evaluation, diagnosis and treatment of pain due to illness or injury.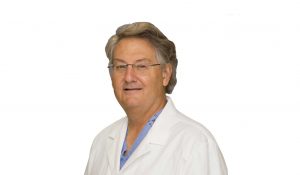 Dr. Weber completed a pain medicine fellowship at Massachusetts General Hospital-Harvard Medical School in Boston, Mass. and his residency in anesthesiology at the University of Louisville in Louisville, Ky. where he was named Chief Resident.
Dr. Weber is board certified in pain management and anesthesiology and treats patients with sudden pain problems such as headaches and/or migraines and chronic pain such as low back pain, knee, hip, neck, arthritis, fibromyalgia, sciatica and more. Patients are seen in the pain clinic and can go home the same day.
Prior to joining Hazard ARH, Dr. Weber was the medical director at Preston Medical Center in Louisville, Ky. and was on the medical staff at Pikeville Medical Center.
"Dr. Weber offers a unique specialty service to the patients in Hazard and surrounding areas," said Dan Stone, Hazard ARH Community CEO. "Hazard ARH is pleased to offer high-quality healthcare services by exceptional providers such as Dr. Weber whose expertise and compassionate care is a great benefit to the people of central Appalachia."
Dr. Weber's office is at the ARH Interventional Pain and Headache Clinic located on the second floor of the Medical Office Building at Hazard ARH Regional Medical Center at 200 Medical Center Drive in Hazard.  He is now seeing patients and accepting consultations. To schedule an appointment, call 606-487-7951.