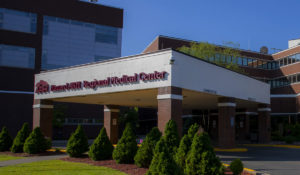 Looking for a rewarding career in healthcare? Appalachian Regional Healthcare (ARH) invites you to its Drive-Thru Career Fair on Friday, September 25, from 9 a.m. to 2 p.m., at Hazard ARH, located at 100 Medical Center Drive in Hazard, KY. The Drive-Thru Career fairs are being organized in order to observe CDC guidelines for protecting against the spread of COVID-19 through social distancing and mask wearing.
You will do your best work at ARH, where every member is crucial to providing compassionate care to the community. Hazard ARH is currently seeking RN's, Nursing Aides, Personal Care Aides, Pharmacy Techs, Environmental Services and MORE! Ask about ARH NEW Non-Benefited Nursing Aide Pay Rate of $13.50/hour and our career opportunities for residents without a high school diploma/GED® credentials!
In addition to competitive salaries and doing work that really makes a difference in your community, ARH offers comprehensive benefits including health, dental and vision; short- and long-term disability; life Insurance, retirement and more. Job seekers can apply for ARH positions at www.arhcareers.org.
"Those attending the Drive-Thru Career Fair will have an on-site interview with ARH managers and recruiters, so come prepared," stated Dan Stone, Community CEO for Hazard ARH. "There will even be same day job offers. We encourage anyone interested in a job with ARH to apply online at arhcareers.org before you arrive at the Career Fair."
Once you approach the hospital entrance, the Drive-Thru Career Fair will be held in the parking lot on the left side of the hospital. Please keep in mind that ARH follows CDC requirements of social distancing and mask wearing. If you have any questions, email us at careers@arh.org or call us at 606.438.2746.